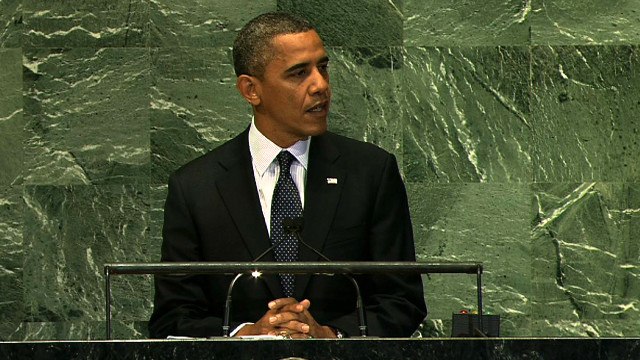 I concede: I am biased. I do not like Barack Obama. I am extremely easily unimpressed by him. So it's no surprise that I found his speech to the UN this morning, well, unimpressive. It was long, weak and boring. And, at times, utterly offensive as well. Here's the worst part:
That brand of politics – one that pits East against West; South against North; Muslim against Christian, Hindu, and Jew – cannot deliver the promise of freedom. To the youth, it offers only false hope. Burning an American flag will do nothing to educate a child. Smashing apart a restaurant will not fill an empty stomach. Attacking an Embassy won't create a single job. That brand of politics only makes it harder to achieve what we must do together: educating our children and creating the opportunities they deserve; protecting human rights, and extending democracy's promise.
If it hadn't been for the murder of Ambassador Christopher Stevens' murder and that of three other Americans, this stuff would be inane. But in the context of those murders, it's extremely off-colour.
Categories: United States